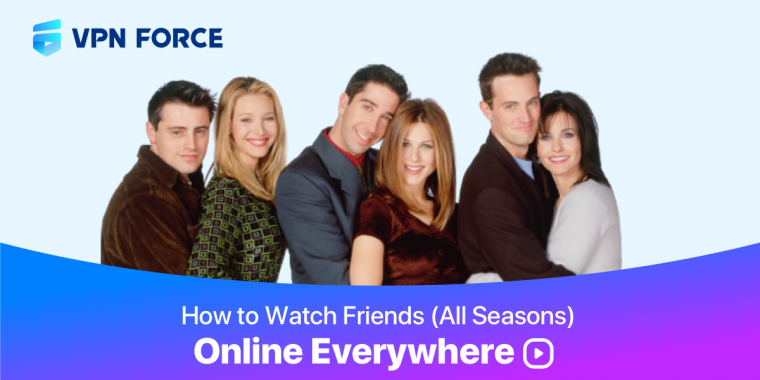 There's no doubt that Friends is a hit sitcom around the world. Still, up to now, quite a large number of fans are watching its series at leisure time. Moreover, the fans of Friends are loved and Friends Reunion is around the corner. If you don't want to miss it, read this article.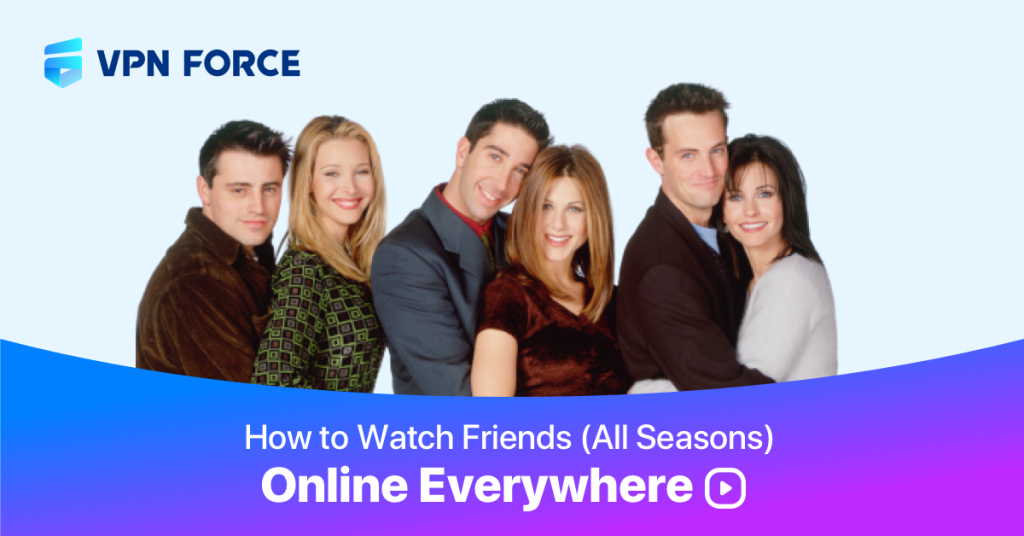 Why is Friends an Iconic Series in All Time?
No one can deny the huge popularity of Friends and its popularity has extended from 1990s to 2000s even until now and continue to the future.
The sitcom Friends has covered 10 seasons with 236 episodes from September 1994 until May 2004. It tells stories of 6 close friends, Rachael, Monica, Phoebe, Ross, Chandler and Joey living in New York. Any fan of Friends must have cried and laughed with all characters in it.
What is Friends Reunion Mainly About?
Fans even have been expecting a Friends reunion or reboot for years. HBO Max has released a Friends reunion trailer to demonstrate the special reunion show in 2021.
Moreover, Friends Instagram also posted to indicate the special reunion show is around the corner.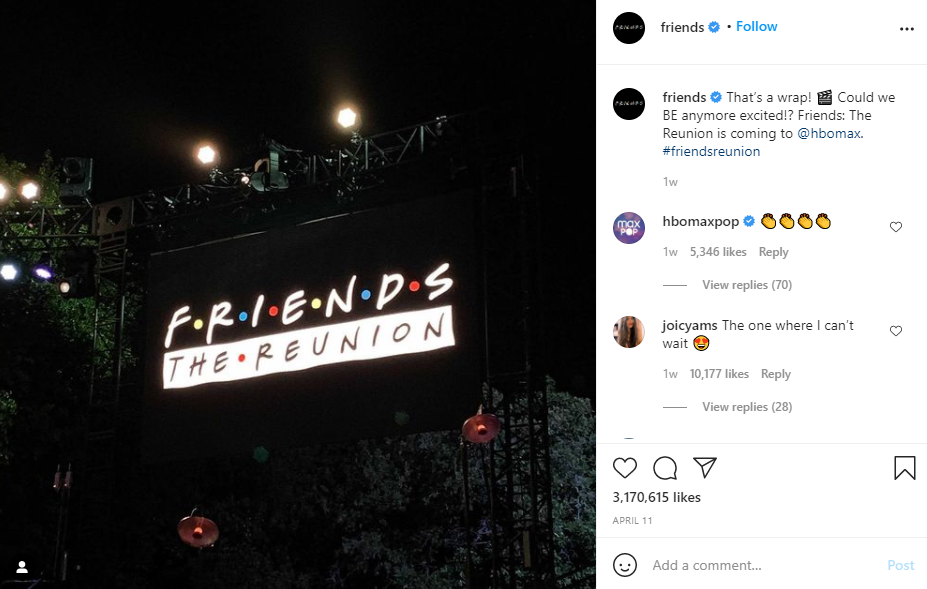 Friends Reunion will be on May 27 through HBO Max. You can never miss that.
How to Stream Friends Reunion Online Inside and Outside the US?
If you are in the US when Friends Reunion is on, you're a lucky dog. You are allowed to stream it through HBO Max online. You'll be able to stream it for free if you're the first user on HBO Max because of the 7-day free trial.
If you're unluckily outside the US, don't worry though because a VPN won't let you miss out any details of Friends: The Reunion as a US VPN server is used.
How to Watch Friends All Seasons Online Everywhere?
Up to now, 16 million users around the world still watch every episode of Friends at every time. Therefore, a guide is provided to help you know how to watch all seasons and all episodes of Friends online no matter where you are.
How to Watch Friends Online in the US and UK
The most content of Friends series can be enjoyed in the US and the UK. All the 10 seasons with 236 episodes of Friends are available on both HBO Max and Amazon Prime Video.
HBO Max
It's been known that Netflix has sold Friends to HBO Max and all episodes of Friends are available on HBO Max. With HBO Max subscribed, it costs $14.99 per month to enjoy all content on it, including Friends. The 7-day free trial can be also used to watch them for free on HBO Max.
If you subscribe to HBO through the providers like Apple TV Channels, AT&T TV, Cox, DIRECTV, Hulu, Optimum, Prime Video Channels, Spectrum, Verizon Fios and Xfinity, you can get access to HBO Max at no extra cost.
Amazon Prime Video
Amazon Prime Video content is available in both US and the UK. All episodes in 10 seasons are available on Amazon Prime Video. You are allowed to buy each episode of Friends or subscribe to its service to stream all the content on it.

How to Watch Friends Online in Canada
From 2015 to 2020, Friends series had been available for streaming in Canada on Netflix. However, after almost six years, the streaming rights has moved to Crave. Therefore, you can watch Friends on Crave in Canada with all episodes in all seasons.
How to Watch Friends Online in Australia
Aussies looking to watch Friends online have been blessed with a simple experience through the local streaming services, Binge.
Owned and operated by Foxtel, Binge is made to go toe-to-toe with Netflix and Stan. Users are allowed to choose a favorite plan to be compatible with their streaming requirement. A 14-day free trail also allows them to watch Friends for free and it can be canceled at any time.
How to Watch Friends if You are Not in Other Countries
Friends fans are everywhere and they equivalently need to recall the memories they get from the series.
If you unfortunately are living in the country where Friends isn't available on any streaming service platform, use a VPN will save you. A VPN is capable of changing your IP address so that it looks like you're accessing the Internet from somewhere else. To watch Friends everywhere, you can connect with a VPN server in the US, the UK, Canada or Australia where Friends series are available and you'll be able to instantly enjoy the service right now.
Conform to the step-by-step guide to watch Friends with a VPN, you'll find your love back.
Step#1. Download a VPN.
Step#2. Open the VPN and select a VPN server on the server list.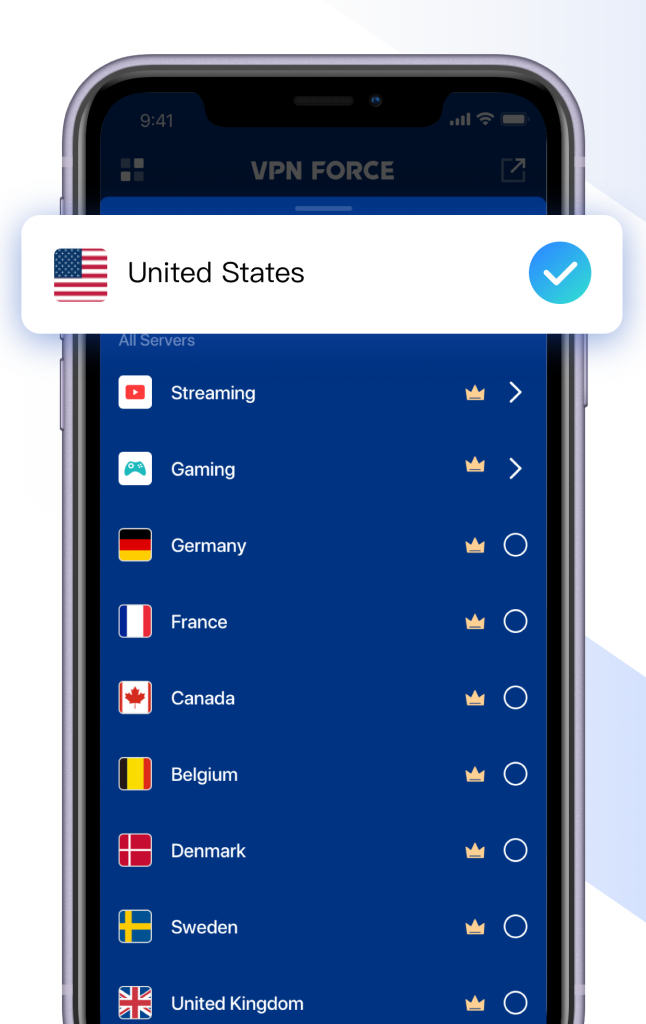 Step#3. Connect with the selected VPN server.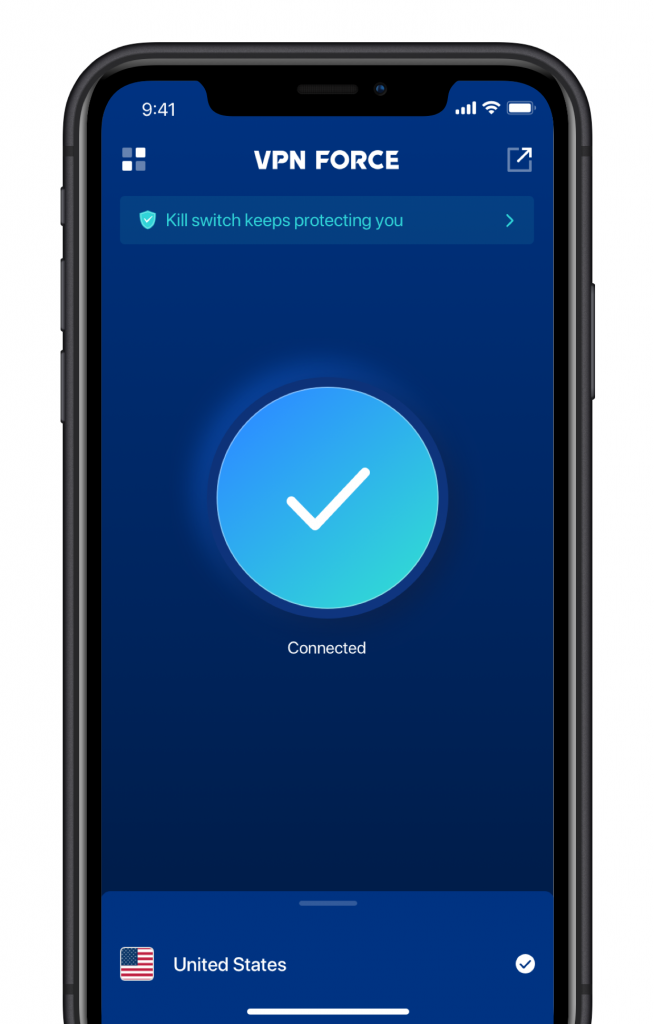 Step#4. Now, you can watch all the episodes in 10 seasons of Friends.
---
FOLLOW US