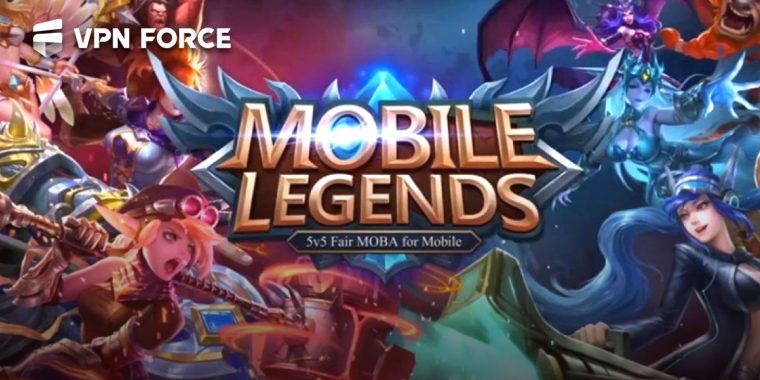 Mobile gaming has been on the rise for the past decade, attracting countless gamers with its high portability and powerful entertainment. Mobile Legends: Bang Bang is a multiplayer online battle arena game, or MOBA for short, released by Moontoon in 2016. It is one of the pioneers of mass e-sports on mobile gaming platforms and is particularly prevalent in the South East Asia region.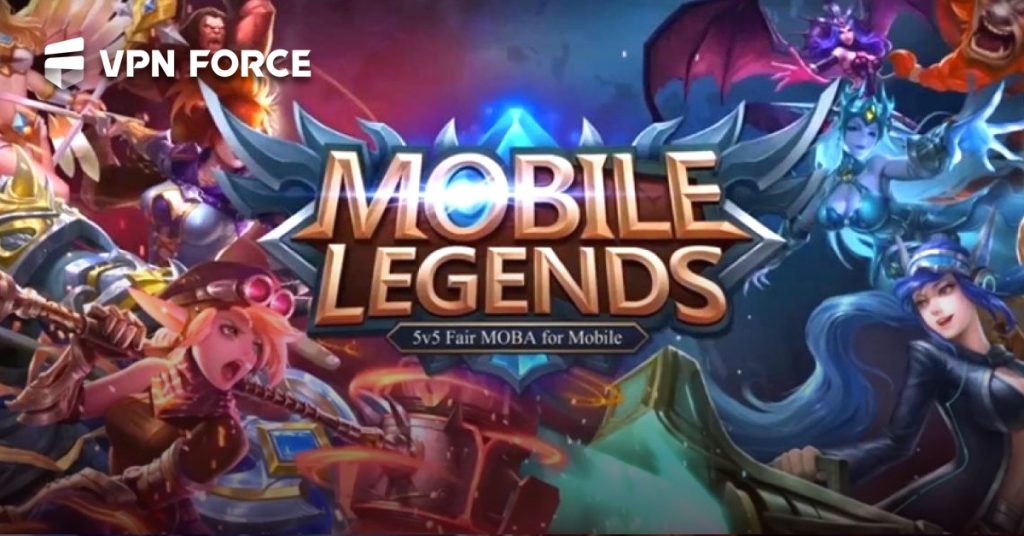 Why is VPN a Must-Use Tool for Mobile Legends?
To figure this out, we must first recognize that Mobile Legends has two major issues. To begin with, the game servers are overburdened. Second, in certain places, the game is outright prohibited. Fortunately, by utilizing a VPN, you can solve both of these issues while also improving your gaming experience. Once you get a VPN and your location is changed, Mobile Legends will allow you to play on different servers to avoid congested servers. Just like that, you can also access region-specific events. And of course, if the game is banned in your country, a VPN with obfuscation technology will make light of the situation while resolving your issue.
What Contributes to the Best VPN for Mobile Legends?
The best VPN for Mobile Legends should be able to do the following three things.
Bypass geo-blocks and firewalls
The ability to quickly overcome firewalls, geo-blocking, and internet censorship is the most basic feature that a VPN should have. It enables people from different regions to access the game. In addition, the number of servers is an important metric to consider. VPN FORCE, for example, has over 3,000 VPN servers in more than 30 countries and allows you to synchronize connections on up to five devices simultaneously. That allows you to select your IP address and use it on several devices at the same time. The more players a game has, the more interactive and entertaining it will be.
Fast and stable
The speed and stability of the network you get through a VPN connection are also of great concern. A decent VPN such as VPN FORCE can be fast enough to not cause lag when you are gaming on a distant server. It not only looks amazing, but it also works well. The low ping makes it possible for you to experience each game in a pleasant mood.
Reasonable cost
Most VPNs have two plans for users – free or priced. In general, the free version offers limited speed and virtual places, but the subscription version offers more, both in terms of functionality and security. Unfortunately, free VPNs are mostly insecure because what they really want to benefit from is not your cost on the VPN but your privacy.
How to Use a VPN when Playing Mobile Legends
Here's a short tutorial on how to play Mobile Legends with VPN FORCE:
Step 1. Download.
Download and install VPN FORCE on your device.
Step 2. Select a server.
VPN servers are available for your specific demands on streaming or gaming.
Step 3. Connect.
Tap the "connect" button for flashing connection.
Done!
Launch Mobile Legends afterward and enjoy playing on a different server.
Bottom Line
Mobile games are becoming popular and are sought after by many young people around the world.
VPN is a must-have tool to play mobile legends due to low ping, high speed and capability to unblock geo-restrictions.
The best VPN for mobile legends should be able to cross geographical restrictions and firewalls, be fast and stable, and cost a reasonable amount of money.