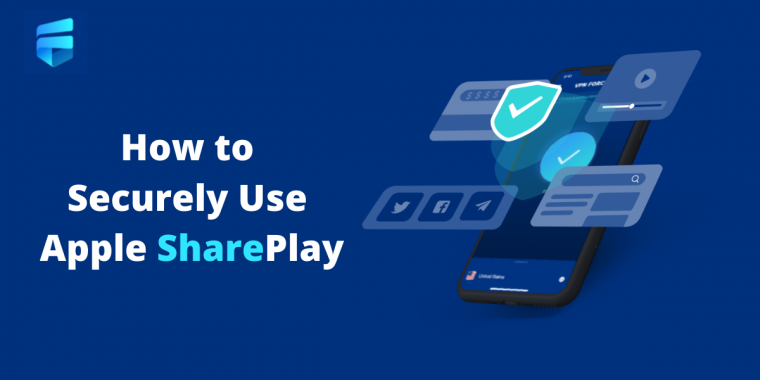 Pandemic perhaps brings extreme pains and miseries to the world but undoubtedly leads to new features upcoming and new ways of people's life. As quarantine becomes normal, face-to-face sharing becomes difficult and more features are to be developed to compensate for the loss, which is why SharePlay feature is developed by Apple to add to FaceTime.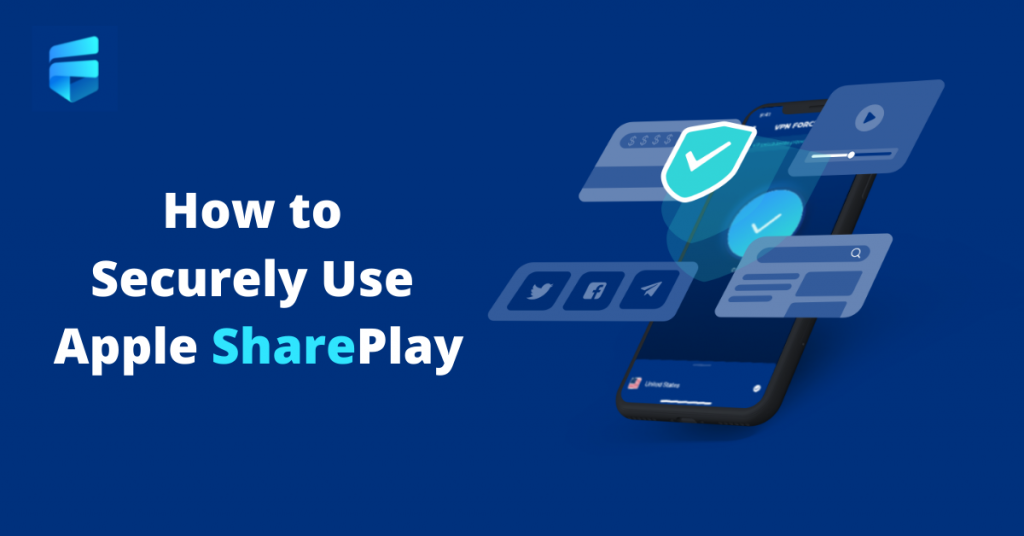 What is SharePlay?
As you're on a FaceTime call, SharePlay allows you to share music with your calling partner, co-watch movies and TV shows, and share your screen in sync with real-time conversations. Based on the feature of sharing, SharePlay provides features that can be found on Zoom but SharePlay works with third-party apps, including TikTok and most apps for streaming services like Disney+, Hulu, HBO Max, NBA, Twitch, TikTok, MasterClass, ESPN+, Paramount+ and Pluto TV, which makes itself stand out among Zoom sharing features.
When will SharePlay be Available?
SharePlay will be available on your FaceTime as soon as your iOS device has been upgraded to iOS 15, iPadOS 15 or macOS Monterey that has been rolled out on June 7, 2021 and will be estimated to be released in 2021 autumn.
Up to now, developer betas of iOS 15, iPadOS 15 and macOS Moneterey are accessible for testing.
What Can SharePlay be Used to Do?
The keyword of SharePlay lies in "share" and it allows users to share music, share movies and TV series, and share screen.
Share Music
Whenever you're hit by a fantastic song or a piece of amazing music, it'll be bitter if you fail to share with your friends at the moment when you find it beautiful. As short videos are flourishing, it's been a habit to share a video whenever a funny video is swiped out.
Let's say you're in a FaceTime video call with a SharePlay feature with a family or friend as you talk about a song you recently heard. You are allowed to immediately play the music and it can be heard simultaneously by both of you. Moreover, songs can be added to music list by anyone taking part in the video call and they can share playback controls.
Share Movies and Series
SharePlay creates a "cinema" for you and your friends over the Internet. Open your Apple TV or start your streaming service and you'll be able to share movies or TV series with your friends in sync. Meanwhile, your conversations on FaceTime won't be disturbed by streaming services.
If you prefer a bigger screen, you can extend the video to Apple TV and keep your FaceTime talk on your mobile in sync. As a result, a cinema is built especially for you and your friends based on the Internet.
Share Screen
The screen sharing feature of Apple SharePlay pushes FaceTime forward a must-have tool friendly to virtual meeting or online learning both of which are mostly used when pandemic is on.
What are Apps and Services Supporting Apple SharePlay?
On one hand, since SharePlay is developed by Apple, SharePlay is fit for all apps developed by Apple like FaceTime, Apple TV, and Apple Music. On the other hand, apart from Apple Apps, SharePlay is also supported by most streaming service providers including Disney+, Hulu, HBO Max, NBA app, Twitch, TikTok, MasterClass, Zillow, Paramount+, ESPN+ and more.
Is Apple SharePlay Secure?
Sharing always comes with insecurities.
Sharing on the Internet connects devices, which makes things easy but your devices invulnerable as well.
Let's say virus that is spread through the Internet and infected through it, too. The process follows the process similar to pandemic. If you want your device to be immune to virus, it should be isolated or quarantined.
Even though it's widely believed that iOS is secure, sharing should be still reconsidered as you use it.
How to Securely Use Apple SharePlay?
No matter how risky Apple SharePlay is to your online privacy and security, it's still regarded as a progress in technology and makes life easier. Now that you believe it so necessary to your life and work, learn to use it in a secure way.
Check Twice before Sharing
Never share anything without any thought. Do check the information you're going to share won't be used to track or monitor your personal information. For example, before sharing your screen, make sure the screen doesn't cover your personal information like account name, password, geological location, etc.
Use a VPN
A VPN is the easiest to protect your online privacy and security with low cost. Without any IT knowledge, you just need a tap to connect with any VPN server on the VPN server list. A VPN provides an encrypted tunnel through which all of your online activities won't be seen or tracked by any individual or party. Moreover, through the connection with a VPN server located at another place, a VPN is capable of masking your real IP address with a fake IP address to stop your ISP from tracking or monitoring.
Only Share with Your Trusted Friends
Sharing should take place with the people you really trust. Don't share anything correlated with your privacy with strangers. Do guarantee you're calling your friend or family before starting to use SharePlay.
---
FOLLOW US