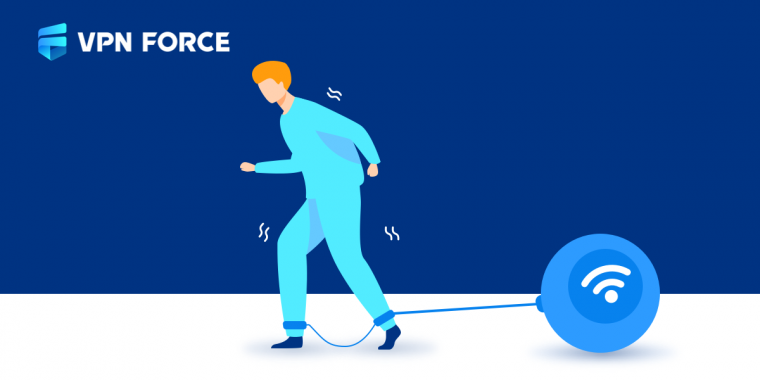 Internet has been used everywhere, which can't be more true since the outbreak of COVID-19 that forced people to stay at home for work or remote schooling. However, a laggy internet can destroy everything, or at least, upset everything.
"I don't expect for a top internet speed but one compatible with my need. I hope my internet speed doesn't destroy my work (job, or life), at least." It's possible a majority hold such an idea on internet speed.
Then, to smoothly get your job done, your learning run or your life entertained, you should know how fast your internet is running and how to accelerate your internet speed.
How to Check My Internet Speed?
No one will actively check the internet speed unless a snail speed is met.
Many tools are available to test your internet speed and they are easy to use. By the way, the internet speed can be checked on either PC or smartphone as long as an internet access is used. The tools to check internet speed that'll be introduced below apply to both PCs and smartphones.
Google Internet Speed Test
Fill the keyword "internet speed test" in the Google search column and press the "Enter" key. Click the "RUN SPEED TEST" button on the first query result to check the internet speed in a single window like below.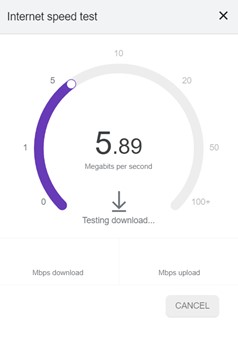 As the internet speed test is completed, a summary will be displayed telling you how fast your internet runs.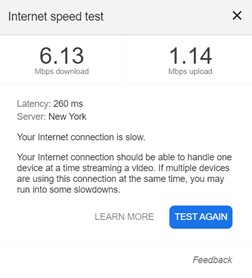 Speedtest by Ookla
Speedtest by Ookla is an online tool to test your internet speed. Visit the website "https://www.speedtest.net/" and the test will be automatically run. Compared with Google Internet speed test results, the Speedtest by Ookla also provides PING that is very important for online gaming.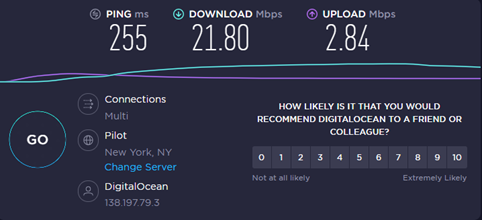 AT&T Internet Speed Test
AT&T Internet speed test is also an online tool to check your internet speed. Visit the website "https://www.att.com/support/speedtest/" and click the "START" button at the center of the page to start your internet speed test. Compared with the results provided by Google's internet speed test and Speedtest by Ookla, the AT&T Internet speed test also provides JITTER status. Moreover, it takes less time to run the test than the other two tools.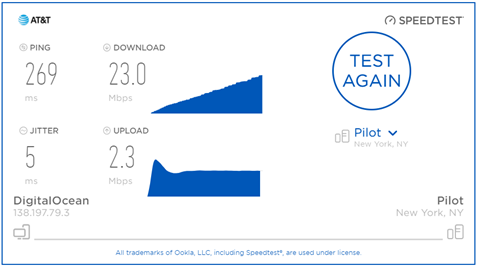 FAST
FAST is also able to test your internet speed. As you reach the website "https://fast.com/", the test will be automatically run on the webpage. However, the result it provides only contains one number and you won't know what it specifically refers to. In addition, the test on FAST takes much time.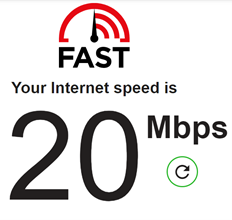 High Speed Internet
The HighSpeedInternet can be also used to test the download, upload speed, latency, provider, IP address, and server location. However, it takes more time to complete the test.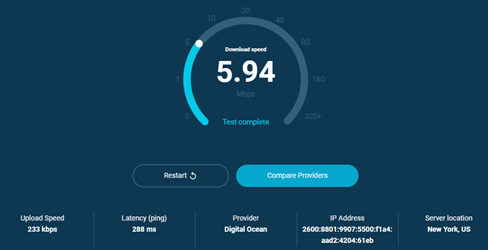 Summary
When it comes to the speed test dimensions and time, Speedtest by Ookla is most recommended since it provides the most information with less time to go. Apart from the online website speed test tool, it also has an application that can be used on smartphones to test the internet speed of your mobile devices.
How Much Internet do You Need?
Everyone wants the highest internet speed but not everyone really needs that. The internet speed you call for depends on what you do with the Internet.
The table below indicates the needed internet speed for different online activities: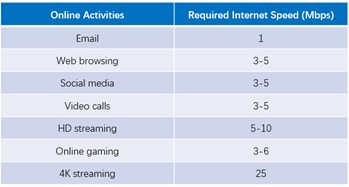 Different online activities call for different internet speeds. As you connect your device with a first-time-to-use WiFi, you're suggested to test its internet speed to check whether the internet speed can support your online activities so that your mood won't be affected by a bad internet.
How to Quickly and Easily Accelerate Your Internet Speed?
To accelerate your internet speed, you should, first of all, know what elements lead to slow internet and then come up with corresponding solutions.
Your slow internet may be caused the following elements:
Multiple Users and Devices are Using Your Internet.
As the bandwidth is shared by multiple devices or users, it's quite normal for each part to have a small section of bandwidth, leading you to have a slow internet.
Perhaps there are only two people in your house, but your internet can hold up to 10 to 15 devices including laptops, smartphones, game stations, smart TV, and smart home appliances. If a 4K streaming video is played on your smart TV, the internet speed your smartphone can use will naturally go down, unable to support your online game.
Solution:
You should clarify how many users and devices normally use the same internet at the same time and briefly figure out how much internet traffic is needed at the same time with multiple online activities done.
If the slow internet fails to meet all demands, you should consider upgrading your internet service plan with a higher bandwidth.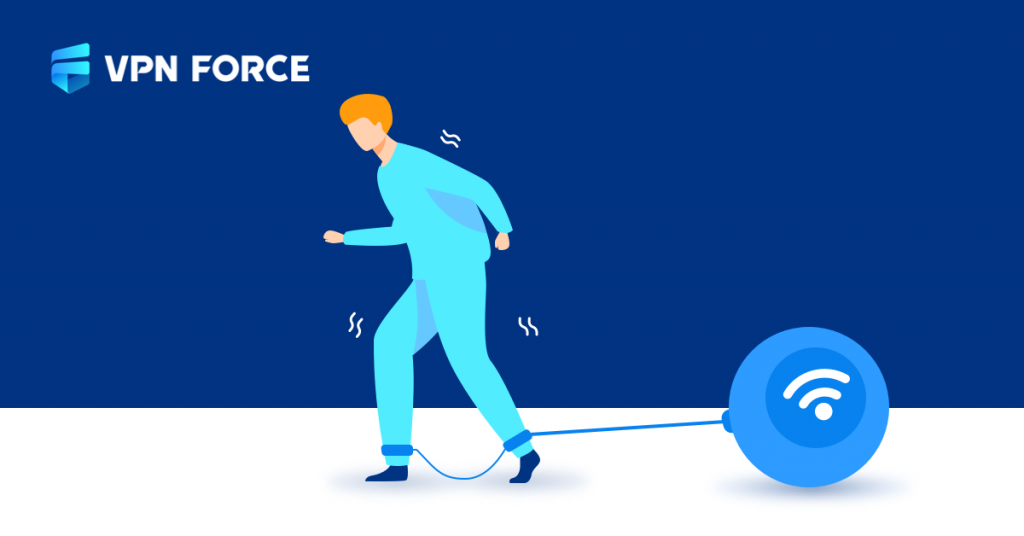 Your Internet Service Provider is Throttling Your Bandwidth.
It's common for your ISPs to throttle your bandwidth no matter how much internet traffic is included in your internet service plan. All internet services cover a data cap that regulates the max traffic data of your internet. As you stream on the Internet, your ISP will instantly know that based on your IP address.
Solution:
Using a VPN while browsing the Internet enables you to escape from ISP's tracking and monitoring. As a VPN is connected between your device and the Internet, your real IP address will be disguised by a VPN server location, which leads your ISP to believe you're beyond the reach.
Other Useful Tips to Speed Up Your Internet
Upgrade your router
Switch to a wired connection to the Internet
Restart your router or modem
Temporarily disable security software
FOLLOW US